SAME DAY SERVICE
Need a project
done today?
Over 30 Trucks. GPS Enabled Fleet. 24/7 Contact Availability. No Hold or Wait Times. The Right Service at the Right Price Boost your efficiency. Expertly Tailored Services. Competitive & Adaptable Pricing. Knowledgeable & Professional Staff. Flawless Track Record
Commercial and Residential
From you Home to your Business, to your job site Century Waste Services LLC can provide weekly garbage, bulk, and construction pick up.
Construction and Demolition
Whether you require a half-yard mini or a full sized roll-off container, we have you covered as we offer a complete range of services.
Recycling
We reduce collection costs and minimizing the sorting efforts by the customer as the separation of a commingled mixture of recyclables is handled by us,
Special Services
We offer multiple special services like USDA APHIS Approved Removal, Bio-solids Carting, Snow Removal and Composting.
LEADERS IN
SUSTAINABILITY
Zero waste, that's our goal. Waste removed from your location becomes new products and commodities wherever possible. It starts with an advanced waste diversion strategy for your business that includes route optimization to minimize distance traveled, customer education, and metric reporting. Owning and operating our in-house recycling facilities ensures environmentally responsible solutions for our clients and the planet.
COMMERCIAL
PICKUP
Whatever your business type, we can manage all your recycling and waste needs with a unique personalized system.
ORGANIC
RECYCLING
Our closed-loop organic recycling program converts your food waste into high grade topsoil.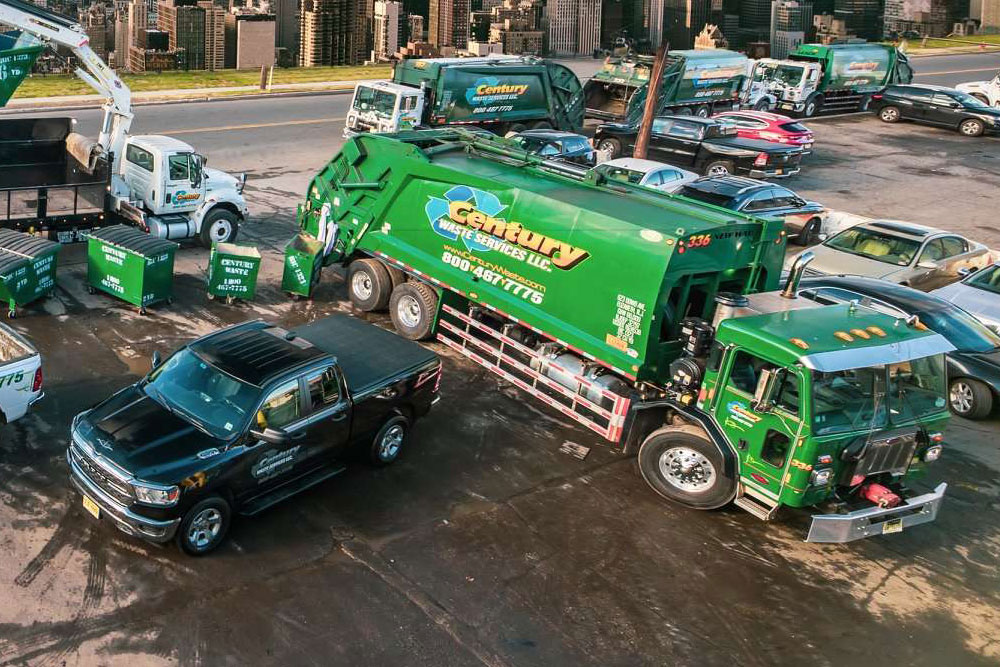 SAME DAY
SERVICE
Same Day Service Need it done fast? No problem. With 24/7 support team and with over 30 trucks, we can meet any of your project's specific needs any time with haste.
BULK WASTE
REMOVAL
We provide the equipment and professional manpower for commercial, residential and industrial bulk waste removal—complete with removal and disposal.
Century Waste Leads the Way in Sustainability, Recycling, Compliance and Education—24/7.
CARRIED AWAY WITH
RECYCLING
Diverting waste from landfills. Recovering valuable material to be reused. Developing food composting programs with communities. Educating the public. Discovering new ways to make an impact. These are just a few of the things we do every day to create a greener and more environmentally conscious tomorrow.
ON THE FOREFRONT OF
COMPLIANCE
Sustainability is not just smart, it's the law. Our sustainability team can easily answer that for you. Let us provide expert assistance in meeting, surpassing and properly documenting your business's regulatory obligations.
IT STARTS WITH
EDUCATION
Improve both the environment and your bottom line with our comprehensive waste reduction and recycling programs. Our Green Team of eco-consultants works with customers to identify and create recycling and waste diversion goals that surpass industry standards. We'll meet with your employees to provide the crucial education and shift in company culture necessary to work towards zero waste.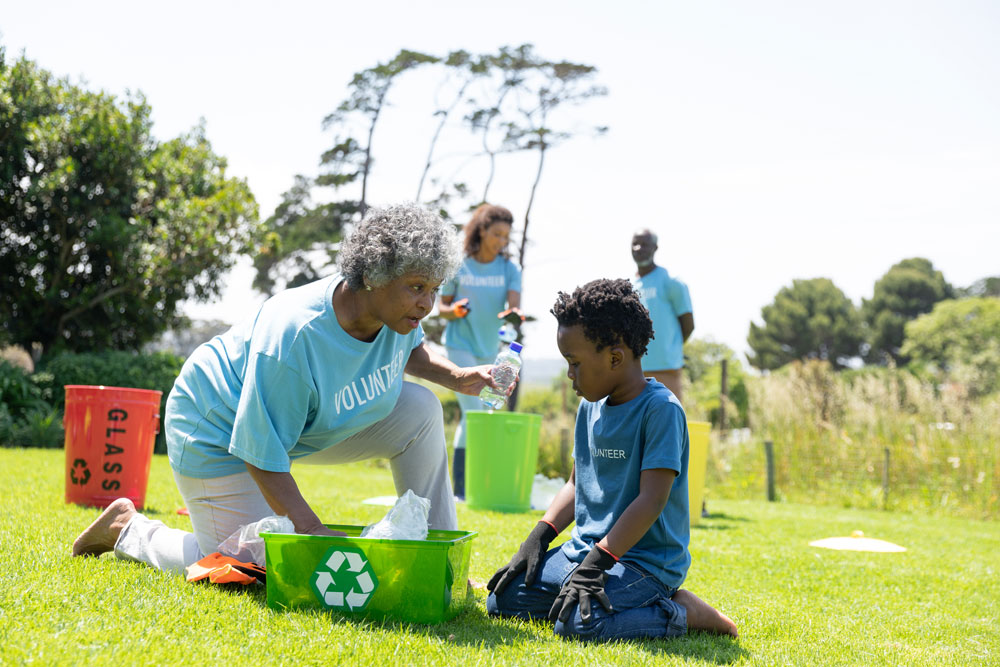 24/7 DEDICATION
TO SAFETY
Safety is the number one priority at Century Waste Services. Dedicated safety teams ensure all equipment is always ready to perform at its best and continually train and re-train our employees on Century Waste Service's safety program. Best practices certify safety in the communities we serve, the trucks we operate, and the personnel that completes the job.
Request a Quote or Contact Us
WE LOOK FORWARD TO ASSISTING YOU
24/7 Customer Service
(800) 467-7775 or (917)-417-4618
623 Dowd Ave, Elizabeth, NJ 07201.
Emergency Services Available. 365 / 7 Days a Week.